Alexandra
Member Since: Sep 24, 2008
Billie in 1st Life
Last Login: Dec 2, 2011
aka Alexandra Claymore in 2nd Life

Female
33 years old
Beaufort, SOUTH CAROLINA
United States
Alexandra's Latest First Life Photos (25)
Alexandra's Latest Second Life Photos (178)
First Life Name: Billie
About My First Life




"Life is too short. Grudges are a waste of perfect happiness. Laugh when you can, apologize when you should, and let go of what you can't change. Love deeply and forgive quickly. Take chances. Give everything and have no regrets. Life's too short to be unhappy. You have to take the good with the bad. Smile when you're sad. Love what you've got, and always rememeber what you had. Always forgive, but never forget. Learn from your mistakes, but never regret." --Anonymous

"I myself am made entirely of flaws, stitched together with good intentions." --Augusten Burroughs

Just a girl who dreams out loud, laughs too freely, tries too hard, falls too quickly, loves too completely, hides too little, moves too fast, gives too much, hurts too strongly, and forgives too easily. I'm both honest and direct, often to a fault. Patience isn't my strong suit either, but I'm working on that. Simultaneously strong and fragile, flirtatious and conservative, confident and insecure, silly and serious.

I have a cat, the Dread Pirate Butters, and he's quite possibly the most awesome feline to walk this planet. He's showcased in my 1st Life pics!

Anything else you're curious about? Don't be afraid to say hi, to talk to me, to get to know me. You might be surprised with what you find. ❤
Alexandra's 1st Life Details
| | |
| --- | --- |
| Name: | Billie |
| Status: | In a relationship |
| Orientation: | Straight |
| Birthday: | Dec 3, 1980 |
| What I Love: | Long conversations, kisses under my earlobe, making people laugh, D/s, funny shit, putting stuff in my mouth, sunshine warming my face, strawberries, the way rain smells, spankings, waffles, thunderstorms, manicures, cooking, fruit juice, reading, being held, feeling needed & useful, shopping, shoes, shopping for shoes. And Ravolution. |
| What I Hate: | My body, gossips, drama, lies, rumors, hateful people, lima beans, peppers, bad avatars, dudes who have "Master" in their tag, the mingled scents of Polygrip & lube at House of V. |
Second Life Name: Alexandra Claymore
Rez Date: 11/9/2006
About My Second Life
My second life is actually kind of amazing these days. I'm happier now than I think I've ever been in over 2.5 years in-world. But sometimes, due to my own nuerotic and overanalytical nature, I tend to forget that occasionally. Fortunately, when I go a little crazy, I've got a good man and great friends who are sure to remind me how lucky I am. <3

This cute ass (and everything connected to it) totally belongs to my heart, Ravolution Vaher, finally collared and made official on 12/11/08. (Sorry, boys! :P) I live with him in a straw hut over the bluest waters I've ever seen, overlooking a cluster of tiny little tropical islands and a stunningly beautiful sunset. It's our own private slice of paradise, and some evenings I swear that I could see heaven on our horizon.

Our place is in the Isle of Goodness sim, quite possibly the most awesome place to call home in all of SL. If you're looking to rent some residential land, drop an IM or notecard to Michael Kasei, he'll hook you up!

I spend alot of time at the Bound & Determined BDSM and fetish club. I don't know why anymore, really. I adore alot of the people there, but it's a drama pit. I don't recommend droppng by. :) Unless you're trying to check me out. That's kinda hot.

What ya see is whatcha get. Flirty, fun, and fabulous... when you can get me to stop being a shy little wallflower. LOL The person I am in SL is exactly who I am in RL... just blonde and with a hotter body and better clothes!

My Second Life Resume
I started my SL doing the club event hosting thing. I did that at a couple places back in June 2006... Dirty Desires and Hot Licks, if memory serves. Then moved on to become the Events Manager for a friend's club, Back Seat Norm.

When I decided to explore D/s in SL, I found myself at the Black Rose in Nov. 2006. Picked up a dancer job there, and stayed for a long time. I moved from dancer to DJ to a manager at one point. I loved that place so much, and it broke my heart when it closed it's doors in January 2008.

Then I spent about 8 months broke and wandering SL, trying to find a new "home." I landed in Bound & Determined the first couple days of August, and stuck around.

Since then, I've started kicking up my DJing again, picking up parties and events here and there. I play a primarily rock/alternative/industrial set, so please feel free to hit me up or refer me to your friends! :)

Alexandra Claymore Photography is officially open for business! Take a look at my albums, particularly the most recent one, for some examples of my work. Contact me for rates!

Also making myself available for modeling jobs! If you need a tall willowy blonde with a hot ass and great tits for your next photoshoot, let's talk. xD

***********************************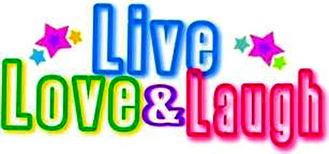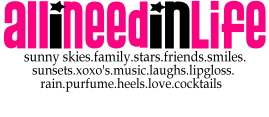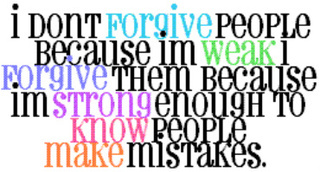 Alexandra's Interests / Favorites
| | |
| --- | --- |
| Favorite Music: | Just peep at my playlist, if you wanna know! |
| Favorite Movies: | Dogma, Karate Kid II, The Shawshank Redemption |
| Favorite Books: | Harry Potter. All of them. Yes, I'm a Potter geek, fuck you very much. Also the Twilight saga. |
| Favorite TV Shows: | Grey's Anatomy, but I seriously need to catch up on it. And American Idol is stupid addicting. |
| Favorite Foods: | Sausage, bananas, cucumbers, and other various phalic symbols. |
| Favorite Animals: | My cat. Butters. He's fucking awesome. (Lana the Dachsund is cool too, though.) |
| Favorite Places: | Walt Disney World. Weird, but I'm in love with the place, it's like going home when I go there. |
Alexandra's Comments (65) [Post]
Posted By Ravolution
Sep 24, 2009 - 0:11 am
NOHM NOHM NOHM. . . .





MINE!!!!!!!!
Posted By michaelkasei
May 29, 2009 - 6:03 am
Princess!? You know I'm nothing less than a queen! Thanks Alex.
Posted By Ravolution
May 20, 2009 - 11:34 pm

Posted By Ravolution
May 16, 2009 - 5:05 pm
I'm typing this as you lay in bed :P

\o/ WHOOOOOOOOOOO!
Posted By Ravolution
May 4, 2009 - 1:51 pm
We're in SINGLE DIGITS!!! WOOT!
Posted By Montleigh
Apr 12, 2009 - 4:28 pm
awh your page is to cute xD
Posted By Ravolution
Mar 12, 2009 - 2:41 am
Think this years taxes are goin to be easier


Posted By Ravolution
Mar 6, 2009 - 1:58 am
Goodluck on the new 'Jorb' luv

Here's some refresher lessons :P


Posted By Ravolution
Feb 14, 2009 - 5:08 pm



Posted By Ravolution
Feb 5, 2009 - 9:44 am

[View All Comments]